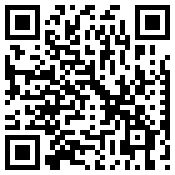 Written by: Brad Maulucci
Be sure to read part 1: QR Codes & MS Tags – What are they and how do you read them?
Two-dimensional (2D) barcodes, also known as smart tags, QR (for Quick Response) codes, MS tags and the like, have a wide variety of uses. Some uses include:
Display a Text Message – the code renders into readable text on your phone
Email – Codes can pre-populate email addresses as well as the subject line or email body copy
Send text message (SMS)
Open web browser – Arguably the most common action for 2D codes. This could be a particular website landing page or page featuring a video clip, etc.
Play audio stream or download an audio track or music sample file
Play video clip
Add business card details to phone's address book
Add event details to phone's calendar
Automatically enter phone number and place call
When you're ready to create your own code, you'll find a myriad of code creators on the market. I find that all of the free tools tend to work equally well. We used the Kaywa QR Code Generator for the QR code above. Paid or subscription-based tools generally offer more detailed metrics, additional customer support, and the ability to customize codes. Overall, if you're simply looking to create a code with basic metrics tracking, the free tools will suffice.
5 Tips for code creation:
Make sure the 2D barcode leads the user to a mobile-optimized experience. A user will scan the 2D code with a mobile phone, so he or she should be taken to an experience dedicated for a mobile device. Sounds simple but you would not believe how often this simple fact is overlooked.
Ensure the code is large enough to be easily scanned. Generally the following simple formula can be used:  Minimum QR Code Size = Scanning Distance / 10Many codes printed in magazines are around 1" square, which would equal results in an optimal scanning distance of approx. 10 inches.  The code size may need to be increased with codes in certain "difficult" conditions: poor lighting or contrast, off-center positioning, etc.
 Make it clear to the  user what will happen upon scanning the code: visit our website, opt-in to deals, see a product demo video, etc.
Since codes are still gaining widespread acceptance, it's a good idea to indicate what the user should do with the code. This can be combined with the above in a simple statement such as, "Scan this code with your smartphone to see a product demo."
If you're using a specialized code, or even an MS Tag, let the user know where they can download the reader. Many MS Tags include the simple statement, "Get the free app for your phone at http://gettag.mobi" in close proximity to the tag itself.
Judging from how fast 2D codes have penetrated the market in the last two years, I am certain we'll be seeing more in the not too distance future!